Life Insurance
Term Life Insurance
Term insurance is for a certain period of time – 10, 20, or 30 years, depending on your current age. If you outlive the term, your beneficiaries will not receive any benefit. Term life insurance is often less expensive than whole life, but doesn't have the extra benefits.
Whole Life Insurance
Life insurance for your whole life; also called permanent insurance. In addition to the death benefit for your beneficiary, whole life insurance can accumulate cash value and have additional living benefits like critical illness or long-term care coverage.
Final Expense Insurance
Final Expense insurance is a policy that can cover things like your burial costs and outstanding debts. Final expense insurance has a lower death benefit amount than whole life insurance and is often available to older adults at a reasonable cost.
Guaranteed Issue Life Insurance
Guaranteed Issue life insurance is a policy that is guaranteed to be issued to you no matter what your age or health conditions are. Policy benefits may be graded for up to 2 years, then the policy will pay in full at the time of death.
No Medical Exam Life Insurance
If you're under age 50 and are healthy, you may be able to obtain a life insurance policy with no medical exam online. Simply answer a few health questions, pay the premium, and you can get coverage in about 10 minutes. Really! Learn More
Universal Life Insurance
Universal Life Insurance is a whole life permanent policy with the ability to adjust the premiums and death benefits. Cash value accumulation is also available so you are able to take loans out against the policy.
Get a life insurance quote online free now!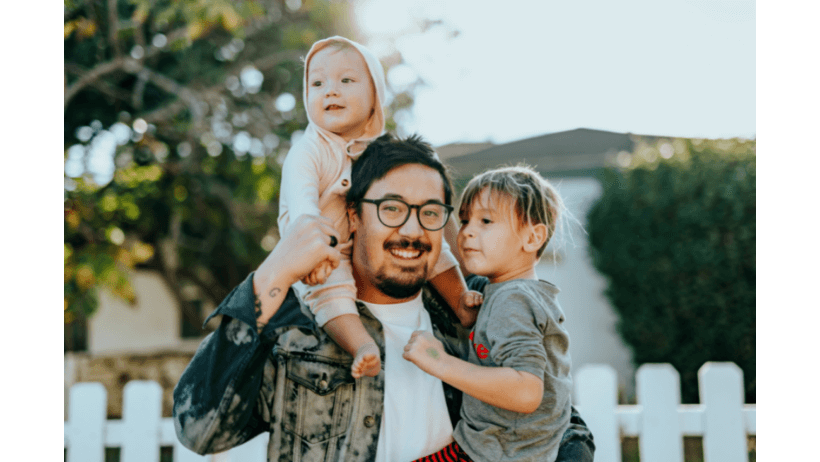 Get A Quote, Apply and Enroll Online
Life Insurance Quote Online
Get a Free Life Insurance Quote Online and Enroll Today in About 10 Minutes!
Choose from term life insurance, whole life (permanent) life insurance, final expense insurance, mortgage insurance, or guaranteed issue life insurance. We partner with Sproutt for online life insurance quotes and enrollment, including no medical exam insurance.
Get Quotes
Get a Life Insurance Quote
Get Free Life Insurance Quotes Without Enrolling
Term Life Insurance, Guaranteed Universal Life Insurance, Whole Life Insurance, Final Expense Insurance, Guaranteed Issue, and Return of Premium Life Insurance.
If you have more than 2 pre-existing medical conditions, Contact Us for a customized quote. An insurance agent will follow up with you to discuss the best options for your situation.
Our goal at Peterman Insurance Services is to help protect you, your family, and your business. We do this by offering various types of insurance. These quotes are a solicitation of insurance. You are not required to purchase anything. An agent may follow up with you if you complete this quoting form.
Not seeing what you want? Contact Us for a free customized quote.
Life Insurance FAQs
How much life insurance do I need?
The amount of life insurance you need depends on factors such as your income, debts, and dependents. A general rule of thumb is to have coverage that is 6-10 times your annual income.

What is the difference between term life insurance and whole life insurance?
Term insurance provides coverage for a specific period of time (the "term"), like 10, 20, or 30 years, while whole life insurance provides coverage for your entire life and also has a cash value component.

Can I get life insurance if I have a pre-existing medical condition?
Yes, it is possible to get life insurance if you have a pre-existing medical condition. However, the premiums may be higher and the coverage may be more limited.
Does my driving record affect my ability to get life insurance?
Yes, many insurance companies will not insure someone with multiple traffic tickets, a history of DUI, or history of drug or alcohol use. You can get guaranteed issue life insurance in this case, or wait to apply until your driving and/or criminal record is cleared.

How does the underwriting process work for life insurance?
During the underwriting process, the insurance company will review your personal and medical information to determine your risk level and the premium that will be charged. This may include a physical exam, lab tests, and a review of the applicant's medical history. Alternatively, you can get a Guaranteed Issue policy, or a No Medical Exam policy.
What is a hybrid life insurance policy?
Hybrid insurance policies are those that combine two or more types of policies, like a life insurance policy with an additional component, like a long-term-care insurance policy. Since they offer dual benefits, they usually cost more than a single type of policy.

Can I change or cancel my life insurance policy?
Yes, you can change or cancel your life insurance policy. However, there may be penalties or fees associated with making changes or canceling the policy. It is best to consult with the insurance company or an insurance agent before making any changes to your policy.
Will my life insurance policy payout if I die of natural causes?
Yes, most life insurance policies will payout if the policyholder dies of natural causes. However, some policies may have exclusions or limitations for certain causes of death, such as suicide or death due to a pre-existing medical condition. It is important to review the policy details and exclusions before purchasing a life insurance policy.

Can I use my life insurance policy as an investment?
Some types of life insurance policies, such as Whole Life insurance and Universal Life Insurance, have a cash value component that can be used as an investment. The primary purpose of life insurance is to provide financial protection for your loved ones in the event of your death.
How long does it take to process a life insurance claim?
The time it takes to process a claim can vary depending on the insurance company and the complexity of the claim. On average, it can take a few weeks to a few months for a claim to be processed and for the beneficiaries to receive the payout.
What happens to my life insurance policy if I lose my job?
If you have life insurance through an employer and lose your job, you may have the option to continue paying your premiums or convert your term life insurance policy to an individual policy. These new premiums are not always affordable, so it is best to have a separate policy.
Can I increase or decrease my life insurance coverage later?
Yes, you can increase or decrease your coverage later. However, the process and availability of coverage may vary depending on the type of policy and the insurance company. Be sure to let your insurance agent know that you're interested in this type of policy.
What happens to my life insurance policy if I move to another country?
The availability and terms of policies can vary from country to country. If you are planning to move to another country, it is best to consult with your insurance company or an insurance agent to understand your options for maintaining your life insurance coverage. Some insurance companies may offer international coverage, while others may not. If you have a term life insurance policy, it's important to note that the policy term may not be valid in the country you're moving to.
How do I choose a life insurance policy?
Choosing a life insurance policy can be a complex process as there are many different types of policies and insurance companies to choose from. Think about factors such as your financial needs, health status, and lifestyle to determine the right type of policy for you. It's also important to compare the coverage and costs of different policies before making a decision.
Can I get life insurance if I am older?
Yes, you can still get life insurance even if you are older. There are many carriers that specialize in helping older adults get life insurance. You can get a quote here. However, as you age, it becomes more expensive and harder to get coverage as the risk of death increases. It's also important to note that some insurance companies have age limits for new policyholders.
How do I make a claim on my life insurance policy?
To make a claim on your policy, you will need to provide the insurance company with proof of death, such as a death certificate. You will also need to provide the policy number and other required documentation. The process of making a claim can vary depending on the insurance company, so it's best to consult the company's claims process or contact a licensed insurance agent for guidance.