International Medical Travel Insurance
International Travel
Whether you head to Mexico once a year to de-stress or travel internationally frequently for business, health insurance for travel will give you peace of mind. Short and long-term health insurance policies are available.
Study Abroad
If you are a student studying abroad outside the U.S., you need affordable international health insurance you can rely on, no matter where in the world you are. It's super affordable and helps you get the best care possible.
Exchange Students
Traveling to the U.S. for school or university? Get health insurance to cover you when you're away from your home country.
Travel Insurance International Medical
Expats, you can get health insurance coverage inside and outside of the United States. Insurance is also available for group travel and tours.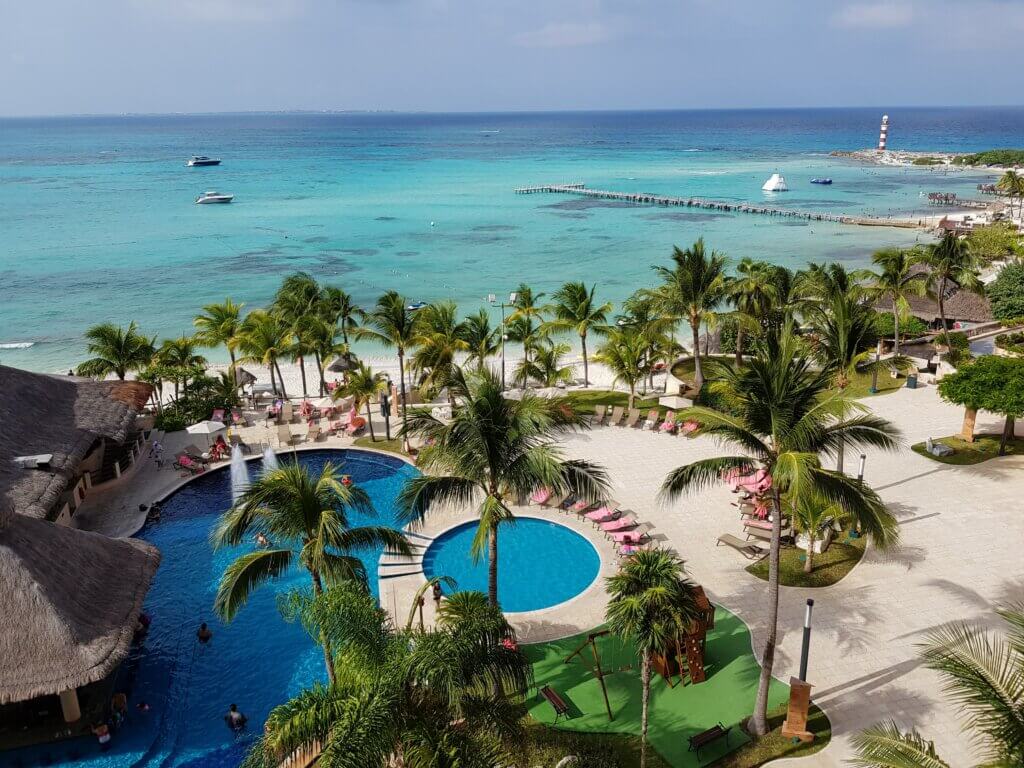 Don't Leave Home Without Sunscreen and This!
International Medical Travel Insurance
Highly rated and affordable international medical travel insurance from GeoBlue can get you lifesaving care and save you thousands of dollars if you become sick or injured while traveling abroad. If you need to be evacuated to a different location for emergency care, they'll cover that too.
Get coverage for just one international vacation, or save on multiple trips.
An Unexpected Serious Illness
Emergency Treatment in Canada
With international travel insurance, expatriates, students, business and pleasure travelers can trust that care is available to them no matter the town, country or time zone. Through an elite network of providers, innovative mobile and online tools, and a high-touch approach to customer service, GeoBlue provides peace of mind and affordable international health coverage to members anywhere in the world. Click the button below to get a quote, or contact us for a group quote!
Happy GeoBlue Customers
We appreciate the extraordinary services rendered by your support team.

They were patient with me and treated me courteously and with patience. There are not enough words to express the excellence of their assistance, help and encouragement.

– Ron M. regarding care in Turin, Italy

When the reality hit me that my son was sick in a foreign country over 7,000 miles away, I felt helpless.

But the GeoBlue staff was so caring and helpful. They were able to tell me how close the best source of care was from his location (only 8 miles!) and explained about the high standards of care all their facilities have agreed to provide. And the fact that my son could use the mobile tools to secure care and arrange for direct payment provided even more assurance that he would be supported by a completely competent and forward thinking company!

– Joy C. regarding care in the Philippines

The level of care and assistance…

…provided by GeoBlue far surpasses that of my domestic health insurer.

– Jen M. regarding care in Malmö, Sweden

Wow! That clinic was the nicest one that I've ever been to.

The staff was really helpful and expeditious. I showed up early for my appointment, but they accommodated me immediately so I didn't have to wait. And from what I understand, they did all that because I am a GeoBlue customer. I've been sick abroad before, but I never received customer service like this.

– B. Howell regarding care in Adenau, Germany
More International Medical Travel Insurance Info & FAQs
International medical travel insurance is a type of insurance policy that provides coverage for medical expenses incurred while traveling outside of your home country. This type of insurance is designed to cover the costs of medical care, hospitalization, and emergency evacuation that may not be covered by your regular health insurance policy. People purchase international medical travel insurance for a variety of reasons, including to ensure that they have adequate coverage for medical expenses while traveling abroad, to protect themselves from the high costs of medical care in other countries, and to have access to emergency medical evacuation services in the event of a medical emergency.
In some cases, international medical travel insurance is actually required by the destination country, especially when the country has a high cost of medical care and the traveler doesn't live there. People who have pre-existing medical conditions should also consider purchasing international medical travel insurance, as their regular health insurance may not cover certain treatments or procedures that are needed while abroad.
Purchasing international medical travel insurance can provide you peace of mind and protection, helping to ensure that you have access to the medical care you need while traveling abroad.
What does international travel insurance cover?
International medical travel insurance typically covers medical expenses incurred while traveling outside of one's home country, including hospitalization, emergency medical evacuation, and doctor's visits. Some policies may also provide coverage for trip interruption, lost or stolen luggage, and other travel-related issues.
Who needs international medical travel insurance?
Anyone who is traveling outside of their home country may benefit from purchasing international medical travel insurance. This can include business travelers, tourists, and students studying abroad.
Can I get short term medical travel insurance?
Yes, you can choose short-term medical travel insurance for 1 trip or multiple trips. If you know you will only be traveling once this year, choose single-trip options instead of multiple-trip options.
How much does international medical travel insurance cost?
The cost of international medical travel insurance can vary depending on factors such as the length of the trip, the destination country, and the level of coverage desired. Some policies can be purchased for as little as a dollar a day, while others may cost a few hundred dollars for multiple trips. These policies are guaranteed issue so no one is turned down.
Will my regular health insurance cover me while I'm traveling abroad?
It's important to check with your insurance provider to determine what level of coverage you have while traveling abroad. Some health insurance plans may provide limited coverage or none at all while you're outside of the country, making travel medical insurance abroad essential.
Is there travel medical insurance for pre-existing conditions?
For travel medical insurance for pre-existing conditions, it depends on the policy: some policies exclude pre-existing medical conditions, some will cover but with an extra cost, and some will cover them but with some restrictions. GeoBlue has options for everyone.
What is an emergency medical evacuation?
Emergency medical evacuation is the transportation of an individual to a medical facility in the event of a serious illness or injury. This transportation can include air ambulance, ground ambulance, or other medical transportation services. International medical travel insurance policies usually include emergency medical evacuation coverage.
Can I purchase international medical travel insurance after I've already left on my trip?
It depends on the insurance provider, but generally it's best to purchase travel insurance before you leave on your trip. Some insurance providers may not offer coverage to individuals who purchase a policy after they've already left their home country.
How can I make a claim on my international medical travel insurance?
The process for making a claim on your international medical travel insurance will vary depending on the insurance provider. With GeoBlue, it's easy – just call them. Typically, you'll need to provide documentation of your medical expenses, such as bills or receipts, and fill out a claim form. It is important to keep all the related documents and information handy when you are traveling.
Is international medical travel insurance the same as travel insurance?
International medical travel insurance is one aspect of travel insurance, which also includes coverage for trip interruption, lost or stolen luggage, and other travel-related issues. Some travel insurance policies may also include coverage for things like trip cancellation, rental car insurance, and more.